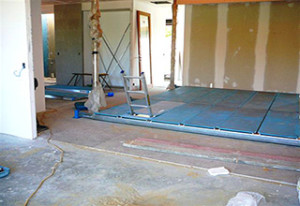 ATF Void Protection ensures workers, such as painters, carpenters,
electricians and plasterers, are safe when working around unprotected stair
voids. Rated to carry a 225kg Load Limit, ATF Void Protection ensures that
a person cannot fall from above the void area, as well as into the void area.
This system allows the area under the void to remain open and clear of
scaffolding and comes with a secure ladder that is locked into place. This
is the only 100% correct method of filling the void area and required by
Workplace Services. ATF Void Protection solutions can be tailored to suit
any domestic, industrial or swimming pool site.
Other advantages include:
No compromise on product quality and safety
Rapid response
Occupational Health & Safety compliant.
---